Immerse yourself in the vibrant arts scene at Pratt Munson
and explore our prestigious galleries.
Our collections and exhibitions offer students the unique opportunity to get up close and personal with a diverse range of fine artists and their works. Throughout the year, our talented students also have the invaluable experience of showcasing their own art on campus and in the Munson Museum, further nurturing their growth as developing artists.
Munson Museum of Art
The Museum of Art offers 20 galleries featuring selections from the permanent collection and exhibitions of works from major collections worldwide. Find out about the more than 25,000 American and European 18th-, 19th-, and 20th-century paintings and 19th-century decorative arts shown in the Philip Johnson-designed museum and Fountain Elms, a refurbished 1850s mansion and original home of Munson's founders. Visit munson.art to see the upcoming exhibitions!
The Pratt Munson Sophomore Exhibition is held in this Museum every year. This is an exceptional honor that few arts colleges and universities have to offer. We are proud to be able to afford our talented students with this opportunity.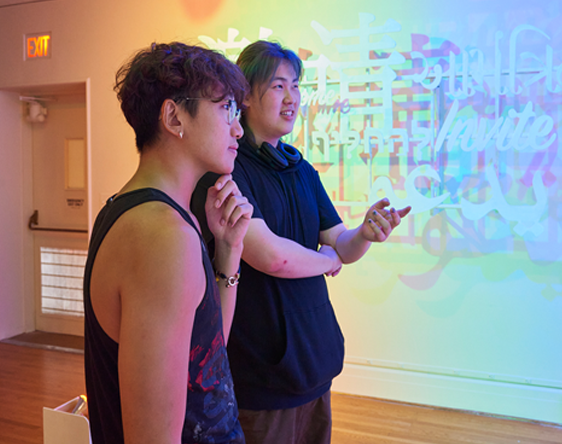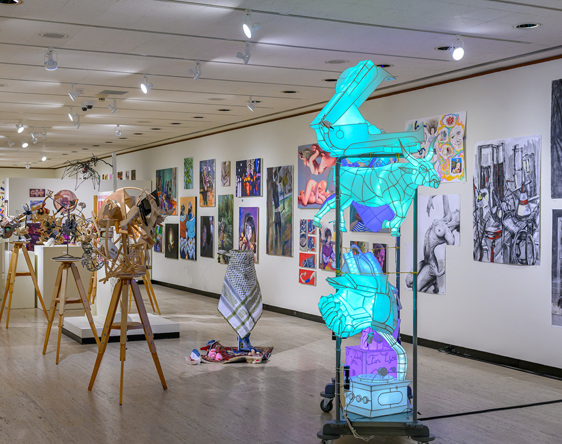 PRATT MUNSON GALLERY
The Pratt Munson Gallery, located in the Museum of Art, awards exhibitions to highly qualified artists working in a range of media. Throughout the year, the selected exhibitions support the Pratt Munson College of Art & Design students' education, and provide cultural enrichment to the surrounding community. Students benefit from direct contact with working artists at exhibitions openings, and during gallery talks. All exhibitions are free and open to the public. View the exhibitions for the 23-24 Academic Year.      
The Pratt Munson First-Year Exhibition closes out the exhibition season of the Pratt Munson Gallery in the spring.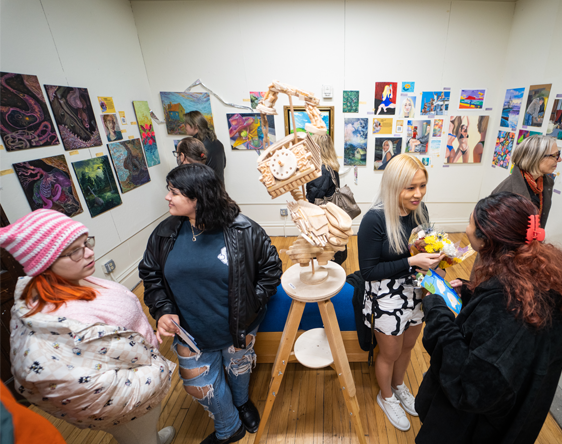 McCULLEY STUDENT GALLERY
Pratt Munson Sophomore students have the opportunity to exhibit their work in the Dr. Clyde McCulley Student Gallery, located at 14 Cottage Place. These group exhibitions are coordinated by the Student Gallery Committee. The students work closely with Pratt Munson faculty to execute exhibitions that demonstrate a strong variety of student artwork.
LECTURES & ARTIST TALKS
At Pratt Munson, we believe in providing our art students with a wide array of special programs, events, experiences,
and opportunities to enhance their coursework and studio work. 
From workshops and guest lectures to collaborative projects and community engagement, we strive to create an environment that fosters growth and creativity beyond the classroom and studio.
THE EASTON PRIBBLE LECTURE SERIES
Named after the renowned late Munson Professor of Painting and Drawing, Easton Pribble, the lecture series mission is to invite guests who represent a variety of creative disciplines and bring diversity of perspectives to inspire, motivate, and challenge the students of Pratt Munson College of Art and Design. The faculty-led committee is dedicated to constantly re-evaluating the breadth of artists and designers they invite each year so that they may be proactive in amplifying voices and illuminating career pathways historically and presently marginalized within the Art and Design worlds. By inviting leaders in their field to speak about their current work and creative thought process, the visiting artists participate in a dialogue with the Pratt Munson community, enriching the experience of freshman and sophomore BFA art students during their time here in Utica before they complete their education at Pratt Institute's Brooklyn campus. All talks are free and open to the public. 
Recent lecturers include; Tommy Kha, Shaunté Gates, Lesley Dill, Shaun Leonardo, Melanie Crean, and Paul Sahre.
ELIZABETH LEMIEUX FACULTY LECTURE
The Elizabeth Lemieux Faculty Lecture, named for its donor, was established in 2013 to support a presentation of work by a Pratt Munson faculty member each year. This fund provides an opportunity for the creative research of Pratt Munson faculty and their achievements in their respective fields to be celebrated and shared with our students and the Utica community.
MUNSON FILM SERIES
The Munson Film Series presented by the Performing Arts Division highlights the latest releases of independent and foreign films, with two showings on Wednesday and Friday. All showings are free to Pratt Munson students providing exposure to the excellent films being produced outside of Hollywood. All films are shown in the Sinnott Family - Bank of Utica Auditorium in the Museum of Art unless otherwise indicated. Visit munson.art to see upcoming films!