Embarking on the journey to Pratt Munson begins with the application process. 
By adhering to our provided tips and guidelines, you can create an application and portfolio that serve as our initial introduction to you and your artistic endeavors. We look forward to this opportunity to learn more about you and your creative work.
Applying to Pratt Munson 
New First-Year Students:
Apply through the Common App at commonapp.org and select Pratt Munson in Utica. You can also apply to Pratt in Brooklyn at the same time. To activate your application at Pratt Munson after applying to Pratt in Brooklyn, email apphelp@pratt.edu. 
 
Transfer applicants should use Pratt Institute's online application at pratt.edu/apply. 
Visit the Apply page to learn more!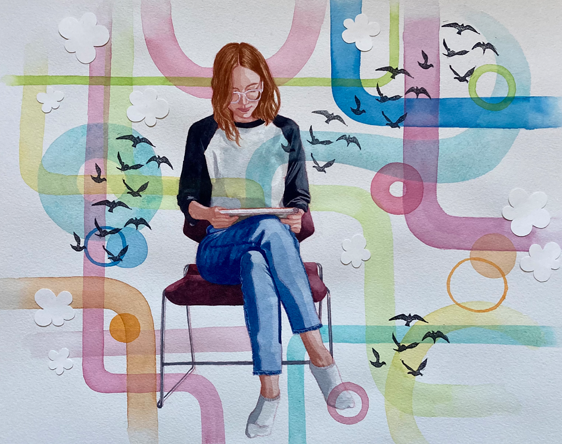 Submitting your Portfolio
The portfolio is the most important element of your comprehensive application to Pratt Munson. Students are requested to submit a visual portfolio that demonstrates your readiness for our first-year foundation programs, while showcasing your distinctive artistic style.
+ The visual portfolio at Pratt Munson should be 10 to 15 pieces of your most recent artwork. Please organize these pieces in a way that makes it easy for you to share your visual story with us in a clear and meaningful way
+ Works may consist of 2-D, 3-D, and time-based media.
+ Portfolios must be submitted by the application deadline.
+ Though not required, we recommend that you include examples of work made from the direct observation of objects or people.  
+ Observational work offers insights as to how you interpret and translate the 3-dimensional world onto a 2-dimensional surface. 
+ Design and computer-generated pieces are also acceptable but please make sure this type of work offers insights as to your own creative process and not just the capabilities of software and programs. 

+ Be careful not to submit a wide range of work or media unless you have found success or satisfaction working in those subjects and mediums.  
 
First-year high school applicants will submit their portfolio to Slideroom through the Common App and must include their Common App ID in their Slideroom submission.
   
College transfer students must submit their portfolios directly to Slideroom at pratt.slideroom.com by the application deadline. You will be able to edit your portfolio online until you press the "submit" button, and you will receive immediate confirmation that we received your work.

Please submit by the application deadline. Do not send originals. All submitted materials, including the portfolio, become the property of Pratt Institute. Portfolios in any format will not be returned or held for pickup. We do not review personal websites. There is a $15 charge to submit your portfolio on SlideRoom
Get feedback on your portfolio!  
Meet with a member of our Admissions team and talk about your portfolio before you submit! Admissions advisement sessions and reviews are done during National Portfolio Days and by appointment.  
Note: These meetings do not fulfill the applicant's visual requirement; they are for guidance only.